As our readers may be aware, the DIPP had initiated public consultation on the drafting of India's first National IPR policy in November 2014. The second round of consultation on the National IPR Draft Policy (draft policy) ended on January 31, 2015. Last week, we brought to you a guest post by Raghul Sudheesh who presented criticisms submitted by Prof. NS Gopalakrishnan, Director and Dr. TG Agitha, Associate Professor at Inter University Centre for Intellectual Property Rights Studies (IUCIPRS at CUSAT).
This two part post highlights two more submissions: first, made by Prof. Srividhya Ragavan (University of Oklahoma), Prof. Brook Baker (Northeastern University), Prof. Sean Flynn(American University) (click here); and second, by Centre for Internet and Society, Bangalore (CIS). In November 2014, the professors also made submissions to the Office of United States Trade Representative (USTR) objecting to US' threats of unilateral trade sanctions, and argued in support of India's current IPR regime.
The following sections discuss the submission made by Prof. Srividhya Ragavan, Prof. Brook Baker and Prof. Sean Flynn. The authors have shared with us a draft version of the submission as well (authored by Prof. Raghavan and Prof Baker) and you may access it here. The two submissions are substantially similar, and therefore, I have discussed the points made in the final submission only.
Broad observations and caveats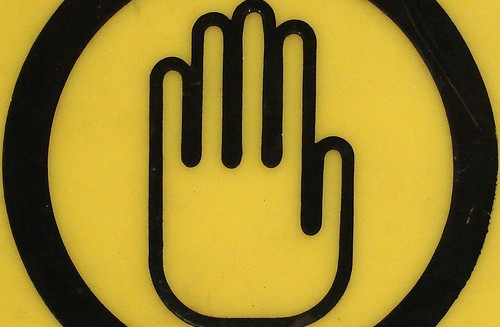 According to the authors, the policy begins with a noble objective to maintain a balance between rights and obligations (protections, limitations and exceptions) as a means to serve constitutionally recognized ends of developing scientific and creative capacities of Indian society. However, the objective soon loses steam when one comes across clauses  disturbing the balance in favour of rights holders (highlighted in subsequent sections).
The document also erroneously treats IP as an end in itself, rather than a means to higher social goals and functions; and fails to mention that there exist non-IP centric policies, which are equally, possibly better suited to meet such goals. The document depicts IP as a magic tool to disperse greater creativity and innovation. In view of such dubious characterisation of IP, the authors are quick to add that the policy would be more aptly titled "Views on the Future of Creativity and Innovation in India"! To fix this muddled projection of IP, the authors at the very outset recommend that the policy imbibe the following norms, broadly:
Firstly, intellectual property systems are

means

to the greater ends of society, not ends in themselves.
Secondly, the ends that IP is meant to serve include to promote both production of and access to fruits of science and creativity.

Thirdly, in order to achieve the production and access promoting ends of there is a need for context-specific tailoring of protections and exceptions and limitations to achieve a proper balance of rights and obligations.
Further, the policy recommends India becoming more active in negotiations at the international level, and in this regard the authors suggest India to actively resist and reject any TRIPS plus provisions. They  express concern about the policy's intent on commercializing IP, and warn about not going overboard with the commercialization, lest it interferes or diminishes access to medicines, and state that this is where the policy should have mentioned flexibilities in Indian IP law. While addressing specific clauses, the authors warn that steps to introduce a trade secret legislation should be mulled over more, and the proposed law should reconcile with protection of traditional knowledge. Reviewing legislations and their implementation is a welcome step, but law makers need to be extremely cautious before adding more protections to the IP mix. The authors also raise their doubts about the competence and expertise of the think-tank constituted to draft the policy.
What the policy should have done instead (as per the submission)

Articulated the limited role of IP in fostering innovation, creativity and societal goals more accurately – the policy goes as far as to deem copyright and patents as 'intellectual creations' on page one! The policy should also have highlighted literature which indicated that IP promises are grossly overemphasized particularly with respect to low- and lower-middle income countries.
Not glorified IP as a magic tool at the altar of other instruments (effective instruments include capacity building, technology transfer, and investment strategies) to increase economic growth. For instance, the IP Hall of Fame section proposes to celebrate only 'IP innovators &creators'  and ignores other innovators/creators.
Stressed on the importance of limitations and exceptions – the policy calls for case studies of "successful use of IPRs" but not of limitations and exceptions to intellectual property rights, nor of open access tools like Creative Commons licensing or of any other knowledge governance policies.  By neglecting the role of limitations and exceptions and focusing on IPRs only, the policy also takes two steps backwards by ignoring amendments to patent and design laws – changes which facilitated the introduction of flexibilities into India's IPR law. The policy should have also defended India's compulsory licensing decisions and produced evidence to support the same.
Held back on its enthusiasm to increase the infrastructure for IP specialist courts. In a country where the poor is struggling with access to justice, it is unjustified to put such matters on the backburner and focus on IP adjudication.
In the end, the authors draw up a list of core IP debates that the policy should address, inter alia: clarification of patent eligibility threshold on controversial subject matters; reexamination of the policy on exhaustion of IP rights; calibration and defining the impact of competition law on the exercise of IP exclusive rights; deciding whether India will continue to improve the compulsory and government use licensing regime to broaden permissible grounds for such licenses; articulating India's position on counter IP overreach of other countries on IP and trade such as USTR's unilateral Special 301 Watch List and US International Trade Commission investigations; increasing collaboration with developing countries to take a coordinated stand on common IP and trade issues; clarifying and broadening standards for fair use and affordable access to copyright protected works and translation of the same, especially with respect to educational and scientific resources, etc.
Part II of this series on submissions to the DIPP on draft National IPR Policy discussing CIS' comments will soon follow.