While PM Modi's visit to Japan has been hailed as a huge success, especially after getting Japan to invest 35 billion dollars in India over the the next five years, it was only in the previous month at an entirely separate forum (Regional Comprehensive Economic Partnership (RCEP)) that Japan threw a potential spanner in the works by pushing for TRIPS plus provisions in the RCEP negotiation rounds held in Singapore.  However, PM Modi during his Japan visit expressed a general desire to cooperate further towards conclusion of RCEP negotiations.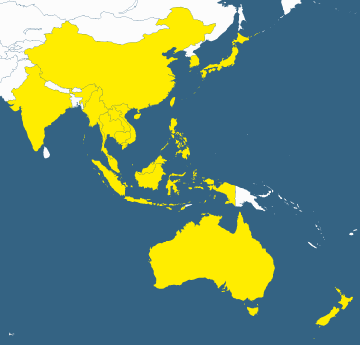 RCEP is a proposed FTA between the ten member states of ASEAN and the six other states – Australia, China, India, Japan, Korea and New Zealand. RCEP negotiations were first launched in November 2012 at the ASEAN Summit in Cambodia. India desires a greater market access in the east, and hence is interested in RCEP.
Concerns about stringent intellectual property provisions were raised by Médecins Sans Frontières (MSF) which released a letter written to the Indian Minister of State for Commerce and Industry Nirmala Sitharaman alerting the government about the implications that Japan's Elements paper will have on access to medicines. The letter states : "Japan's negotiating text on IP is 'TRIPS Plus' and if accepted will roll back public health safeguards enshrined in international and Indian patent law. It will put in place far-reaching monopoly protections that restrict generic competition and keep medicine prices unaffordable for MSF's patients, for millions of others around Asia and across the developing world.." MSF has also appealed to RCEP working group to release the negotiations texts for public review and inputs. It was especially concerned about the provisions affecting India's generic medicines industry, which manufactures "two-thirds of all generic medicines, including over 80 percent of all HIV medicines used in developing countries [and] is known as the 'pharmacy of the developing world'."
Japan's push for TRIPS Plus provisions may prompt India to slow down the negotiations and stall the process, similar to the India-EU FTA which has been stalled for over a year now.  The Guiding principles text for RCEP unambiguously state that the the agreement will be consistent with the WTO and that the text on intellectual property will aim to reduce IP related barriers to trade and investment by promoting economic integration and cooperation in the utilization, protection and enforcement of intellectual property rights. However, they also instruct negotiators to give flexibilities to developing countries as appropriate: "Taking into consideration the different levels of development of the participating countries, the RCEP will include appropriate forms of flexibility including provision for special and differential treatment, plus additional flexibility to the least-developed ASEAN Member States."
Japan's proposal may also be a consequence of the Trans Pacific Partnership Agreement (TPP) having a bearing on RCEP negotiations, given that several RCEP members namely, Australia, Brunei, Japan, Malaysia, New Zealand, Singapore and Vietnam are also negotiating the TPP. The TPP calls for high standards and China has expressed joining it in the future. This leaves India as the only non-ASEAN country in RCEP without an official stand on TPP. The TPP has been flagged out for its TRIPS Plus provisions which will delay generic drug entry in the market. As this brief argues, "the RCEP members that have already made specific commitments on these issues at the TPP might consider lower commitments on same issues at the RCEP an economically suboptimal exercise and could urge the RCEP to get closer to the TPP. "
Previously, a network of 75 civil society organisations, collectively under the Forum Against Free Trade Agreements in a letter cautioned the Indian government against RCEP. The letter stated that the FTA had the potential to permanently damage the Indian manufacturing sector due to high degree asymmetry in manufacturing capabilities of China, Japan, South Korea and some of the ASEAN Member Countries compared to India – which may lead to a high negative trade balance.
This week, Commerce secretary Rajeev Kher said that "RCEP negotiations are at an extremely critical and significant juncture. Recently, the manner in which these negotiations have happened leave us with a little bit of concern. We need to move together rather than in a disparate manner." He pressed for parallel negotiations in goods and services, and did not comment on Japan's proposal.
The next round of negotiations (sixth round) are scheduled in New Delhi in December 2014 and are supposed to be completed by end of 2015.
To read RCEP's negotiating history, click here.