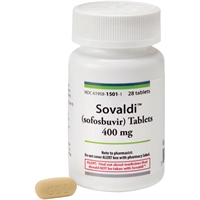 In a move to block Gilead's patent on Sovaldi in India, Natco has filed a pre-grant opposition to its pending application. Reuters reports that the opposition has been made on the ground that the drug is not "inventive".
Fairy tales have taught us that all magic comes at a price. Little do we realize that this lesson can apply in the real world! Sovaldi, hailed a 'wonder drug' with a purported cure rate of 90% for Hepatitis C and a short duration of therapy, comes attached with an eye-popping price tag in the US: $84,000 for a 12-week course, amounting to $1,000 a day! This magic drug has been in the news in US because of its astronomical price.
This is not the first time a drug has been priced so high. Generally, such high prices are charged for cancer curing drugs or drugs aimed at orphan diseases with a smaller consumer base. Since there are fewer consumers, pharmaceuticals justify high prices on the ground of recouping costs. However, this justification does not hold water for very large disease classes like Hepatitis C. This contradiction hits at the very basis of the patent system. Since a patent provides a monopoly, the monopolist can charge whatever price he deems fit. Reportedly, Sovaldi is projected to be Gilead's biggest product, generating $1.9 billion in revenue next year and $6.6 billion in 2016, according to the average of eight analysts' estimates compiled by Bloomberg.
Interestingly, as reported, Gilead has agreed to cut its drug price by 99 percent in Egypt which has the world's highest prevalence of Hepatitis C. Also, Gilead is already in talks with three or four Indian generic manufacturers to license Sovaldi at a price of $2,000 for 24 weeks of treatment.