Thinking of remaking a timeless Hindi classic? The time is now!
Most movies made as early as the 1930s and 1940s have lost the protection that their copyright provided them and have now entered public domain. However with increasing greater revenue accruing from movie screening, bigwigs in the Bollywood industry (like Yash Copra) have already approached the HRD Ministry to extend this period to around 95 years following the example of the 'Mickey Mouse Act' and the protection offered to motion pictures in the United States.
They have also demanded that producer's be given the benefit of such extension, since they usually take up the risk of the entire process of movie-making.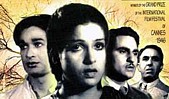 Well, unless something is done sooner rather than later, Part II might become a permanent suffix to most of our movie titles!