The weekly round up of notable IP developments in India and abroad for the first week of September is below. For our previous weekly round up, please click
here
. 
DEVELOPMENTS IN INDIA 
COPYRIGHT
1
.
EBC -Westtlaw/Indlaw Injunction:
The publishing industry in India has witnessed a couple of important legal developments in the last few weeks. First, Eastern Book Company managed to secure an injunction  (copy available
here
) against Westlaw and Indlaw (legal databases used by practitioners, academics and students) from a Lucknow district court. The issue here was with respect to the reproduction of editorial notes, which EBC has copyright over. You can read our coverage of the matter
here
.
2.
Delhi University Photocopying Case:
In another important development for copyright in education, a group of publishers led by Oxford University Press, have initiated legal action against Delhi University and a small photocopy shop attached to it. The issue here was the reproduction of the plaintiff's works in the form of a 'course pack' for students, consisting of few chapters compiled from different books. There has been widespread coverage of this issue in mainstream media as well, but you can read
Shamnad Basheer's piece
on the need for a liberal approach to 'fair dealing' and
my analysis
of the case including whether the amount of photocopying in the course packs is legally permissible. For an opposing view, you can read
Prashant's take
on why there is a need to create adequate incentives for publishers and authors to produce educational books. We will be analysing this case in greater detail in the coming weeks. 
PATENTS
1
.
CIPLA avoids patent infringement claim v. Roche:
 A single judge bench of the Delhi HC has
ruled
that Roche's patent of Erlotinib is a valid patent, while Cipla has been acquitted of the charge of having violated Roche's patent. This is sure to have important consequences for generic drug manufacturers, in what is perceived to be an important victory for them. The court found the two drugs in question to have different molecular structure and hence rejected the claim for patent infringement. Our analysis of this decision will follow in the coming week. 
2. Bayer's IPAB Appeal Against NATCO: The IPAB bench has finished hearing the appeal by Bayer against the compulsory licensing order issued against and has reserved its decision. Readers will remember our coverage of the issue wherein the Indian Patent Controller, PH Kurian has issued a CL order so that the exepensive anti-cancer drug patented by Bayer could be manufactured at a cheaper rate by Natco. The decision is expected soon and our analysis will follow. Our previous posts on the issue can be found here. 
TRADEMARKS & OTHERS
1. Draft National Intellectual Property Right (IPR) Strategy: 
The government is preparing a draft National Intellectual Property Right (IPR) Strategy. While the full scope of the draft is not clear, it is expected to include changes incorporated to maintain compliance with international treaties and also financial assistance of Rs 25,000 for grant of domestic patent and Rs 1 lakh for grant of international patent is provided to micro, small and medium enterprises. See
The Hindu's repor
t on the draft here. 
2. Delhi HC favours Red Hat trademark: 
In an important trademark law development, the Delhi HC in the case of Red Hat v. Gupta has granted an injunction restraining a company from using the 'RED HAT' logo (personally, one of my favourite logos of a technology company). Red Hat is an American software company that distributes open source solutions and has been heralded as the world's first "1 Billion Dollar Open Source Company" (goes to show, there is money to be made in open source). The court found the defendant's mark to be 'deceptively similar' to Red Hat's and passed an order accordingly. The logo features a 'shadow man' with a cap and good use of colours. 
3. NATCO sues Shamnad Basheer/SpicyIP for Rs. 25 lakhs:
In an interesting case much closer to home, the pharma company NATCO has filed a suit against Professor Shamnad Basheer (founder of SpicyIP) for allegedly defamatory comments in his articles on this blog. They are claiming Rs. 25,00,000 in damages. For complete coverage of this issue, you can read Prashant's articles
here
and
here
. However, the bigger issue here is the threat to freedom of speech and the ability of bloggers to give their opinion on certain developments, without the threat of legal liability.
Nick Robinson on LAOT
has an interesting take on the matter. 
INTERNATIONAL DEVELOPMENTS 
 In international copyright news, we find that Cambodia has arrested one of the founders of The Pirate Bay, who were sentenced to 4 month prison terms by the highest court in Sweden. There is no extradition treaty, so will be interesting to see how this case develops. There is also the case of
Kim Kardashian settling
with Old Navy in a publicity rights dispute. Kardashian claimed that the commercial featuring a dark haired curvy beauty violated her publicity rights, and would lead to consumers thinking she endorsed Old Navy products. In another settlement case, just last week, the dispute between the estate of Michael Jackson and certain sound companies has resulted in a
settlement of $2.5 million
in favour of the estate.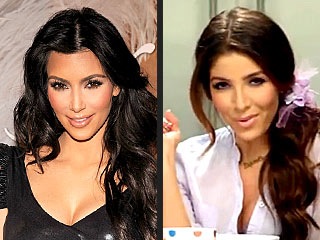 In trademark and other news, there are several disputes concerning energy drinks currently underway in the U.S. –
Red Bull in the Phillipne
s. One of my favourite talk show podcasts, 'This American Life' has also been involved in a
trademark registration dispute
involving another podcast, wanting to register the name 'This American Startup'. 
We look forward to analysing the above developments in greater detail in the coming weeks. If we have missed out something or would like to comment on any of the stores above, do leave a comment below!